Come Try Ringette
---
---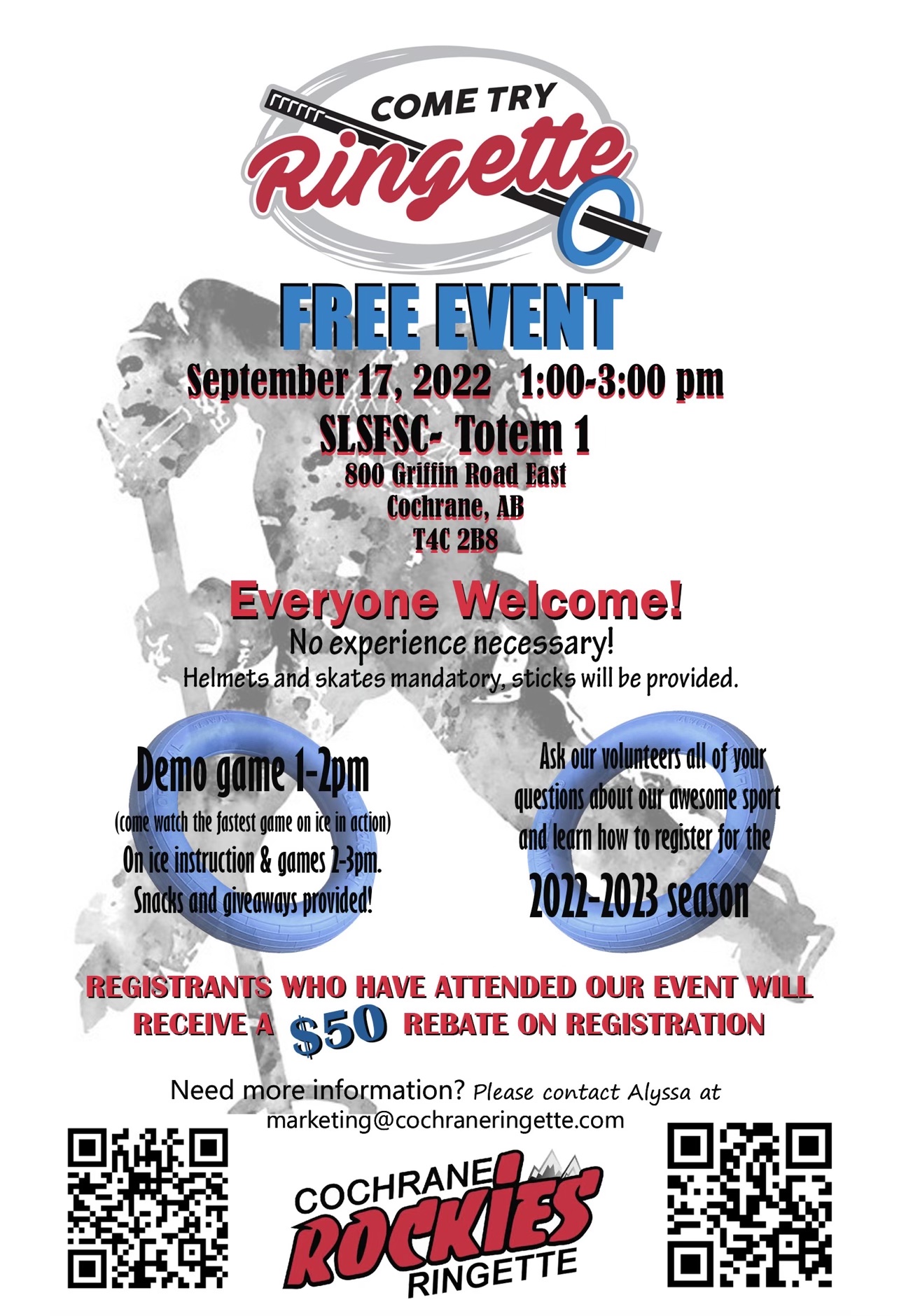 ---
Ask our volunteers all of your questions about our awesome sport and learn how to register for the 2022/2023 season.
We will feature a demo game from 1 to 2pm with on-ice instruction and games from 2 to 3pm. Snacks and giveaways provided!
Registrants who have attended our event will receive a $50 rebate on registration.
To pre-register before the 17th, go to chttps://www.cometryringette.ca/event/come-try-ringette-cochrane/.
For more information, contact Alyssa at marketing@cochraneringette.com.